Black Line – New Products in Black
Vintage, retro, antique – black design for door hardware and door closers? In many European contries, products like these are already in trend.
Many DICTATOR door closer products are also available in classy black design. Whether you want to follow the trend or you just want to equip your door with reliable door closers, door checks, etc.: DICTATOR is always the right partner for you.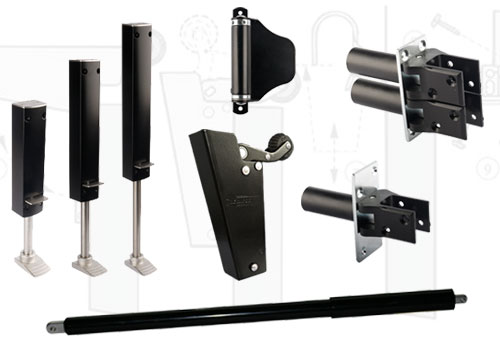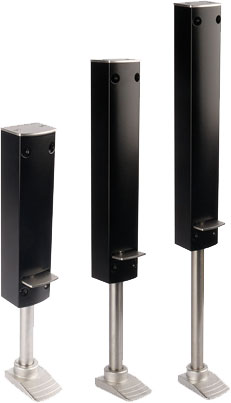 ZE Door Holders
By means of the ZE door holders you can set doors in any position. The casing made from one piece is extremely solid and of an elegant aspect.
The ZE door holders have been completed by the new Design Line which offers strokes of up to 160 mm, the total height being very short.
The advantages of the door holders: 
Large range of course lengths: 25, 60, 75, 80, 90, 105, 120, 160 mm
Very small total height of the Design Line
Completely in rustless material, therefore ideal for outdoor applications
Easy to handle
Very robust, persistent and vandal-proof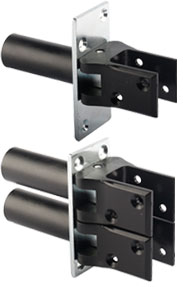 HAWGOOD Swing Door Hinges
It is difficult to imagine the modern shop construction without the DICTATOR swing door hinges. They are also well established in steel and plant construction and in vehicle construction (refrigerated trucks). The plastics version is as sturdy as the one in brass or stainless steel. However, there is a big advantage: it is much more economic. In the context of the Black Line it is now also available with a shoe in black plastics.
The advantages of the swing door hinges: 
Appropriate for doors up to 100 kg and door leaves with a thickness of 19 to 40 mm
The door stops after only a few movements and therefore causes only little noise
Maximum opening due to the little distance between door and frame
Opening angle of the door of up to 100°
Hold-open at 90° possible in both directions
Automatically correct positioning of the closed door leaf
You would like an individual advice?
We would be happy to assist in choosing the right product and to elaborate together with you an individual solution.
This free of charge service is included – just contact us!