Interlocking järjestelmät
The DICTATOR door locking and interlock control systems stand out due to their reliability and simple handling, for their customer-friendly design without complicated programming language or the need of a computer to operate them.
But in spite of the simple structure of the system - we offer the appropriate solution also for complex installations with special requirements!
If required, our technicians will be happy to assist you in planning your individual installation.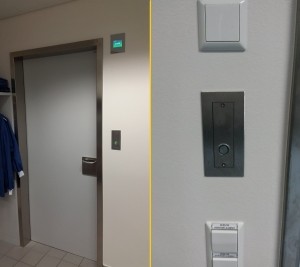 Ovien sulutus ja ristiinlukitusjärjestelmät (Interlocking)
General Information: Information and advantages of the DICTATOR interlocking system.